September 2022
Re: "City hall quickly yanks vax campaign," (Joe Warmington, 22 Sept): As Brad Ross puts it, it's always a good idea to ensure that your communications are "…effectively reaching the right audience with the right message."
That's great, but how about doing exactly that, not only before you put them out for public consumption, but also before you spend $20, 000 of taxpayer dollars on videos that may now have to be thrown in the garbage?  Someone should be fired for this politically-motivated screw-up, but they will probably just get a promotion.
********************************************************************************************************************
The original column that that was the inspiration:
WARMINGTON: City of Toronto pulls controversial vaccination ad campaign within hours
City spokesman Brad Ross acknowledges the ad campaign 'missed the mark'
Author of the article: Joe Warmington
Publishing date: Sep 21, 2022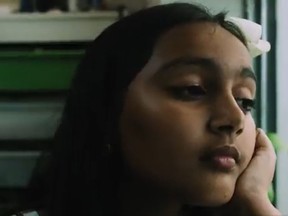 The City of Toronto has pulled a $20,000 video ad campaign encouraging families to vaccinate their kids, saying it "can do better."
VACCINATIONS FOR EVERYONE: Age eligibility opens up for fourth shots
https://imasdk.googleapis.com/js/core/bridge3.532.0_en_ca.html#goog_1138543660
0 seconds of 2 minutes, 9 secondsVolume 0%
They removed the five ad spots just hours after release and following public and media backlash about the city's use of children in these Public Service Announcements attempting to illustrate there are things in life that they can't partake in without receiving a COVID-19 injection.
"We have pulled all of the videos for now while we undertake a review of each to determine if there are other issues we need to address," said Toronto chief spokesperson Brad Ross. "I'm also undertaking a complete review of the approvals process for such videos."
Each video cost the taxpayers $4,000 to produce.
"The campaign was developed by the 'vaccine engagement team' — a group of community ambassadors who have done a fabulous job of educating and reaching out to communities that are hard to reach, whether because of language barriers, cultural barriers or general hesitancy about vaccines," said Ross.
"Toronto has one of the highest vaccination rates in the world, thanks in part to their efforts," he said. "This is very much community-led, but there is ultimate approval required by the city, and it is here where I am working to understand how and why we missed the mark on this."
The controversy began with an advertisement of a girl looking out the window and hearing her peers playing outside.
"Mom, can I go outside and play with my friends?" she asks.
"No honey, there's still something going around," her mom responds.
Then came the tagline stating, "Kids should be out there, not in here," and that in Toronto "COVID-19 Vaccines available for children six months to 12 years."
Needless to say, social media lit up.
"Disgusting propaganda and harmful to our children," tweeted Monica Marchand.
Klo tweeted, "Many countries have banned vaccines for kids under 12. That ad suggests they will be segregated if they aren't vaccinated."
Knowing this approach of using kids to try to encourage parents to vaccinate their children at a time when mandates and masking protocols are no longer in existence, I sent a request to the city for comment.
"People who are vaccinated are still susceptible to contracting COVID-19, so what is this about?" I asked. "Is this trying to guilt families into vaccinating a child or some form of peer pressure? Is it trying to suggest families should keep unvaccinated (children) indoors?"
I sent these questions at 2:43 p.m. on Tuesday.
At 5:49 p.m., Ross emailed back with the decision to pull the ads.
"The pandemic has negatively impacted children in many different ways," he said. "The video created was intended to highlight the negative impact it has had on children and drive home the benefits of vaccine, as vaccination remains the most effective way to protect our children, families, communities and ourselves against the serious effects of COVID-19."
"As always, we continually review our communications to ensure it is effectively reaching the right audience with the right message," Ross said. "We do believe we can better communicate this intent and, as such, we have removed the video to better address the core message of children being eligible to be vaccinated against COVID-19 — to protect them, their families, their friends and the community as a whole."
https://platform.twitter.com/embed/Tweet.html?dnt=true&embedId=twitter-widget-3&features=e30%3D&frame=false&hideCard=false&hideThread=false&id=1572574221213077506&lang=en&origin=https%3A%2F%2Ftorontosun.com%2Fnews%2Flocal-news%2Fwarmington-city-of-toronto-pulls-controversial-vaccination-ad-campaign-within-hours&sessionId=e22f6961b4b3de6f4894453c4be1fe45dae49690&theme=light&widgetsVersion=1bfeb5c3714e8%3A1661975971032&width=550px
One ad depicted a baby girl being filmed with a smart phone to be shared with loved ones who couldn't be in the same room: "When can we see her?" asks an adult's voice.
Another ad showed a woman running a business meeting over Zoom as her daughter enters the room followed by the tag line, "She should be in school."
Another ad showed a boy trying to connect with a friend over a video call with the tagline, "Human connections are stronger than internet connections."
There's also one with a boy with his hand up in class, but it turns out he's studying at home alone, and it includes the tagline, "Kids need a hand."
All have been removed and the city is reviewing how this happened.